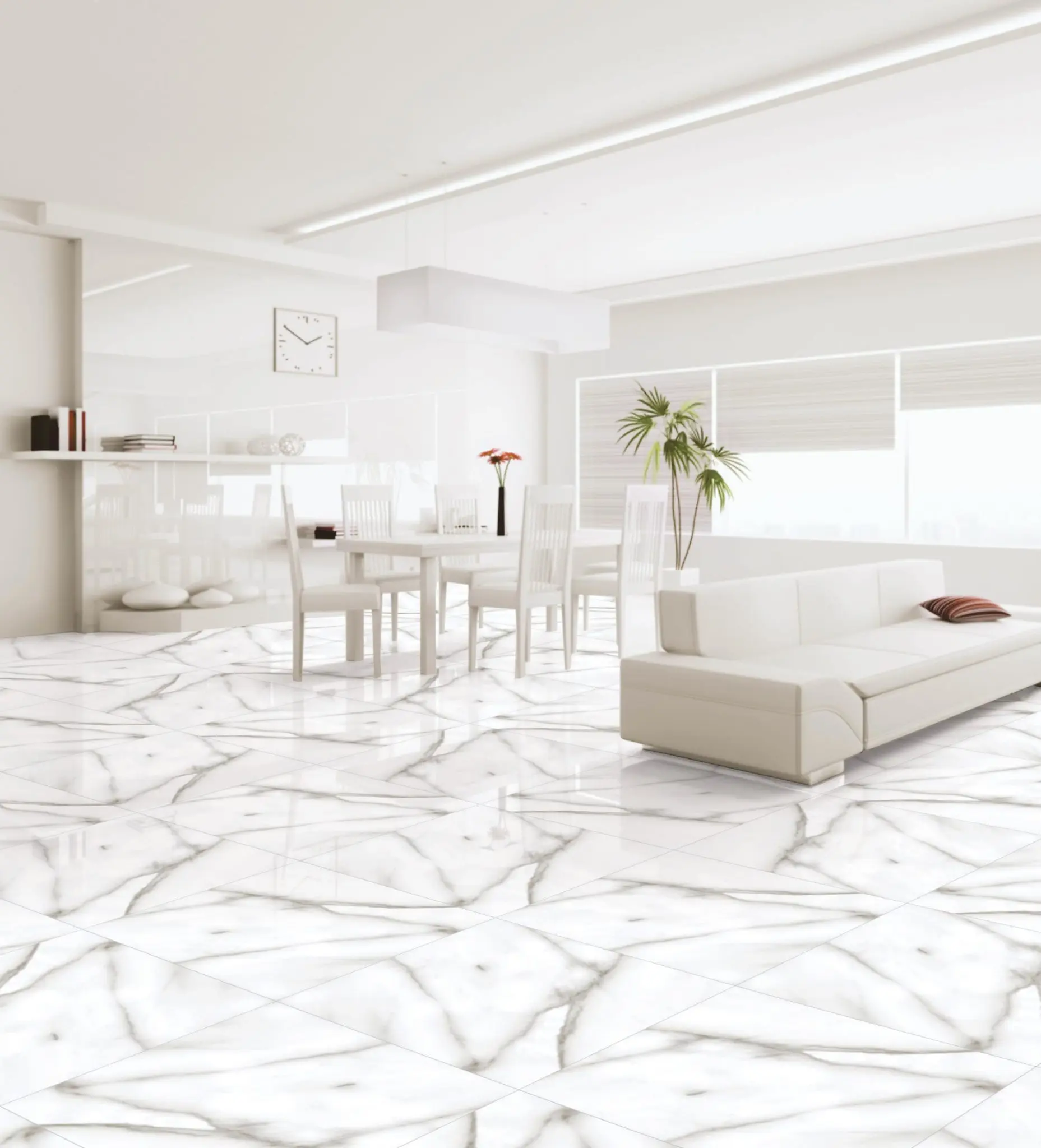 Reya Impex is one of the leading OEM manufactures of nano vitrified tiles and nano tiles that OEM manufactures nano tiles while adopting the latest Nanotechnology in which each vitrified tile undergoes rigorous quality checks that result in high quality, long-lasting, eco-friendly nano tiles.
The digital vitrified tiles don't have a high glossy surface, and they lackluster and sheen. Therefore, they are not considered to be a better option for installation in the areas where low maintenance is required, or the areas where water or moisture intent is higher.
Looking at these limitations of vitrified tiles, it has been overcome by using a modern approach of coating and adapting Nano-Technology in tiles.
In this coating method, nanoparticles are coated using a specialized imported machine that enables the high-pressure application of Nanoparticles onto the surface of the vitrified tiles.
Nano Tiles Collection
Nano tiles are made when the vitrified tile is coated with a specified layer of a material known as silica in the liquid form. This coating method clogs the micro or the nanopores present on the surface of the vitrified tile that makes it even and smooth. After the nanomaterial concealing on the vitrified tiles, Nano tiles are known as the nano polished vitrified tiles.
The Nano tiles have excellent resistance towards water, grime, stain, and have high dust repelling properties.
They are glossy nano tiles and have around more than 90% of glossiness as compared to other simple vitrified tiles. Nano tiles are highly durable and require low maintenance one can easily maintain nano tile.
CALL:- +91 99870 63929
Email:- export@reyaimpex.com